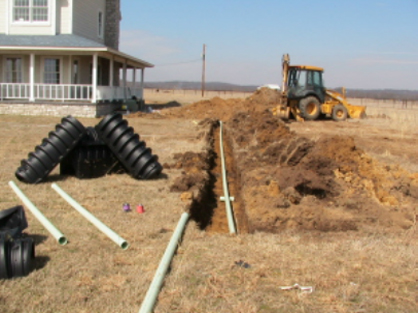 Conventional (subsurface) systems have been recognized as a legitimate form of waste water disposal in rural areas since the early twenties. Today's homes use more water and introduce more types of waste to the system than ever before. The demand on today's systems has produced more frequent failures.
Examples of failures are:
Water surfacing in your yard
Slow drains in the house
Water backing up in the house
We have the experience to diagnose and provide septic system repair for all phases of conventional systems.